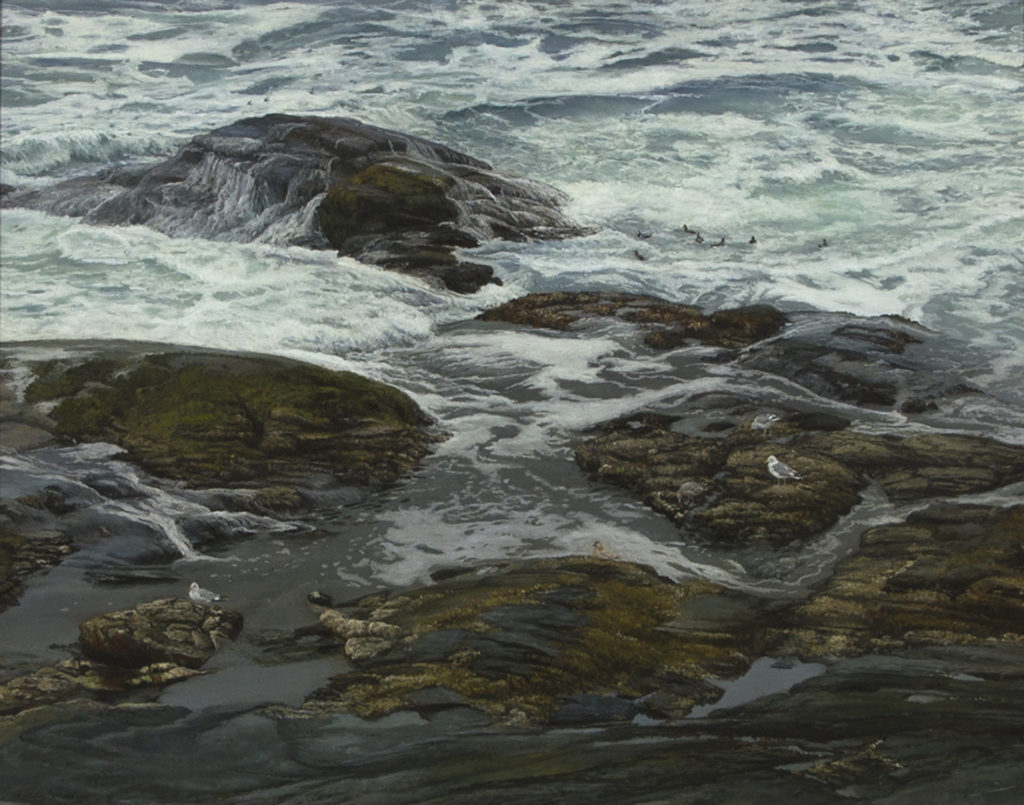 Winter Neighbors
by Cindy House
$8,200 3
Pastel on paper, 18.5″ x 23″, 2015
Usually my paintings depict only one kind of bird.  Along the rocky coast of New England, numerous species winter in close proximity.

Iceland Gulls are uncommon in winter so I was delighted to have found this bird among the many Herring Gulls but I but I also wanted to include my favorite winter visitors, Purple Sandpipers and Harlequin Ducks.  The solution was to either do another painting or add them to this painting in a way as to not overwhelm the scene.  Using pastels, I could draw them in and then remove them if they were not adding to the painting.

For about a week, birds were 'flying' in and out of my painting until they finally landed in their proper place!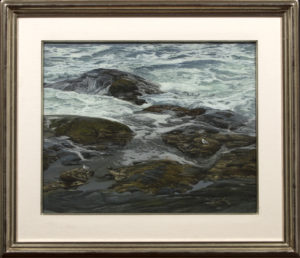 (Pricing includes frame selection from "Suggested Frames", shown below.)
Add To Collection