…some Sage Advice for Buying Art
First off why are you buying art?  …"I have to cover a hole in my wall."  "I like the way it makes me feel."  "It gives my home a finished look."  "I want to make buckets of money as the art goes up in value." All of these are fairly logical reasons except for the last one. Any art dealer or gallery that tells you to buy this painting and you'll make money as it will only go up in value is lying through their teeth. There are no guarantees that the art you purchase will go up in value.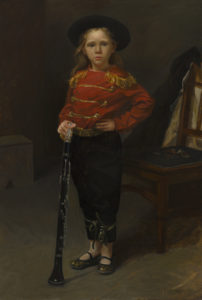 Buy what YOU like
Buy art because you like it. Buy art because it interests you. Buy art because it brings you pleasure. Don't buy art to impress your friends, as so many people do. You're spending your money, so it should bring you pleasure and fun. If buying art to impress your friends is the most important thing in your life, then knock yourself out, but in my humble opinion its wasted money spent.
It has to impress you. It has to make you feel good. It has to pull your eye and make you look every time you walk by. If it does this, it will also create memories as to the time you purchased it, who you were with, and other anecdotes. The story of the purchase. This will make the painting a part of you, and your life for a long time. This is the right reason to buy art.
Why buy original art when I could just buy a cheap poster or a printed copy? 
Buy a poster of a great work of art, and then go look at the original in a museum. The print cannot come close to the original. Why? It's a perfect high resolution copy and it should be the same, but it's not. There's a texture to original art, and a reflective value to the materials used to make it, which is completely lost in a printed copy. The colors tend to be much richer in the original, where the copy is a blend of colors attempting to match (as best possible) the overall colors of the original work.
A good example would be when an artist uses any form of gold leaf in their work as some occasionally do. In real life the gold surface reflects and changes as you move and the light moves. It has a richness and life to your eye. On a printed copy of that painting, the camera only captures a one dimensional appearance that's flat and lacking any life or depth. The glitter of the gold is lost, as the undulations of the original paint are also lost in a printed copy. That's the reason original art is vastly better than a copy, unless of course the original is millions of dollars and locked in a museum. In that case a copy will suffice, but when you have the option, buy an original.
The purchase of an original work of art will open doors you never dreamed of.

Humans are an inquisitive animal, and we love to know more about things, which is what happens when you purchase an original painting. Buying an original brings you closer to the artist, as this is a personal creation by the artist, or in essence a piece of the artist. This personal attachment to the artist, has you wanting to know more about him or her, why they paint the subjects they do, what's their personal history, and more. Leading you onto your next journey, into an area that will open your eyes and mind to a whole new world of interests. When you learn the artist paints in realism or whatever style, you discover other forms and styles you never knew of, and then you discover other artists, and then you suddenly meet other people who know the artist, and speaking with them leads you to even more artists, and with this evolution, you discover more about yourself and why you liked the painting you purchased. All this leads you to discover new forms of art and other artists, and refine what you like in art. All coming from the simple purchase of one original painting.
How much should I spend?
If this is your first foray into buying original art, start on the lower end $2-5,000 dollars. Anything under that is usually vacation art they sell to the tourists, or an unknown new artist who's trying to make a name and create a market for his work. That being said, I will eat those words, as you can definitely find good art below $2,000, but use extra caution. I've purchased paintings for $1-200 dollars that I still love to this day, so fun finds are possible, but they're not the norm. Once you become confident in what you like, and become a bit more knowledgeable, you can search out unknown artists and get deals, but this is after you've gained an eye for quality and talent.
Be logical, and you'll be safe. Galleries love to open in resort areas. They feel people are more casual with their money when they're relaxed, and more apt to make impromptu purchases that they can easily be talked into by gallery salespeople. Don't feel pressured to "buy now before it's gone!" Make sure you love it. Go back a few times. Bring a spouse or a friend. If it grows on you, and you love it more each time you see it, then it's right. No matter what the price.
With the advent of the internet it's easy to do price comparisons to check the average selling price for an artist. Internet transparency in the art market has made it harder for dealers and galleries to toss a number on a painting just because the customer is wealthy. I've seen both artists and galleries place high prices on paintings to make customers feel the painting and the artist are important. Price does not make an artist's work good, although numerous dealers and galleries in the high-end New York and LA markets would dispute that statement. But that's another world, and a different set of clients and needs, driven by exclusivity and name dropping.
Should I buy living artist works, or deceased (dead) artist's works?
With living artists, you stand a minimal chance of purchasing a fake, and minimal chances of hidden issues of condition problems, which are common with antique or "deceased artist" paintings due to their age, so living artist's works are safer as far as conditional issues. Otherwise it's a matter of what you like and what interests you.
Where should I buy art?
Should I buy at auctions?
 You can get a good deal at an auction, and you can also get burnt, so as they say "buyer beware". There are no guarantees at an auction, so it's up to you to do your research on the artist and the piece for its condition. If you ask a question to an auction house, they must answer honestly to the best of their ability. They don't know everything about the piece, so in the end the risk is still on you, which is why the art can be lower in price. At an auction you're competing against other buyers like yourself, and dealers who want to buy a painting at a good price, and then turn around and sell it to buyers like you. So the prices are normally lower than what you would pay at a gallery.
With deceased artist's paintings, fakes and copies can be abundant with certain artists due to their high demand, so the painting that looks like the find of the century might be that find….or it might be a fake. Stick with reputable auction houses and you'll stand the best chance of coming out on top, and getting a good deal.
Auctions have embraced the internet and you can bid for items online live as the auction is in progress. This is a great way to buy, as you can now have access to hundreds of thousands of items at your fingertips, but it can have its failings as well. While sitting at numerous auctions, I noticed the auctioneer would start the bidding for a painting at say $1,000, and no one would accept. So the auctioneer would go down to $500 to see if anyone would start the bidding. Still nothing. Suddenly an online bid would hit for $3,000, and would win the bidding. That bidder could have won the bid for $500, and saved $2,500 if he or she was in attendance or on the phone, but when bidding on-line you can't feel the pulse of the bidding, which is important to being successful at auction buying. This is not the norm, as I see it probably once per auction, but it's something to be aware of.
You also have to be cautious of what you see and read on the computer, as you're basically buying sight unseen. Yes, there are photos and text describing the painting, but it's amazing what lighting and a camera can do to make a painting appear much better than it actually is….be careful.
Should I buy from Galleries?
The art world, like any other field has good participants and not so good participants. There are galleries that are the biggest crooks in the industry, but there are many more who are honest and want to help people find the right art. In your journey that we spoke of earlier, ask artists in your area which galleries they like, and which ones they don't like. They're a good source of information on this subject, as they've usually had personal business dealings with numerous galleries
Once you do find a couple galleries you trust, visit often and develop a friendship with them. They'll work hard to gain your business, and will also help you learn and avoid making mistakes. Do keep in mind that their main goal is to make a sale (they're in business and only human), so still go with your gut as to what's right before you buy.
Should I buy on the internet?
As I type this summary, the internet art market is trying to figure itself out, and the traditional art market itself is in a major state of flux. The old method of galleries hosting a show to reveal an artist's new works was originally the only way to see the art and have the first opportunity to buy it. Now with the advent of the internet, you can view all the art, at any gallery worldwide from the comfort of your home, in your pajamas at 3 in the morning.
The galleries are still holding onto the show system because they don't know anything else, but the people who now come for these shows are the artists friends and family, who come to say how wonderful everything looks, eat all the hors d'oeuvres, drink the wine and buy nothing. Something has to change.
FULL DISCLOSURE— I'm a principle in this website so my views tend to be a little biased !!
That being said, buying through the internet is the next step in the evolution of the art market, but what that final structure is, has yet to be determined. Numerous art websites have popped up and then closed just as fast. Galleries have created their own websites in an attempt to be current, of which 99% are static and dead as they use them to push you to come to their gallery (no prices are shown unless you call or come in!!).
So buying on the internet is still in its infancy at this point, which will mean numerous trial and errors will follow.
We feel the model we've created with FineArtCollector.com is the best of both worlds, as it allows you to sit and review paintings at your computer, select the one you like, have it sent to a gallery at minimal cost, and physically see and approve before you pay for it. Let's see if we're right!
Well I hope this summary has enlightened you a little, or at the very least it helped pass the time on your ride to work, or while you're lounging by the pool.
In summary;
Buy original art.
It looks much better than print art.
It will expand your knowledge on art.
It will lead you to new friend and acquaintances.
It will bring you pleasure every time you walk by it.
Enjoy the journey,
William C.
October 24, 2016