John C. Traynor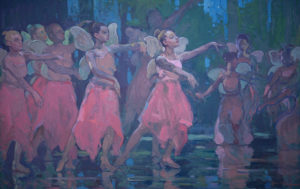 John C. Traynor has won numerous awards including the Frank Dumont award from the Hudson Valley Art Association and the Medal of Honor from the Salmagundi Club of which he is an honorary member. John was also recently inducted into the Delbarton School Hall of Honors and he has reached the level of Copley Master from the Copley Society of Boston.
John has made numerous painting expeditions to Ireland as well as trips to Holland, Italy, France, Hawaii and many locations across the United States.
Read more about John C. Traynor here, at Artist Profile: John C. Traynor.
Works by this Artist: