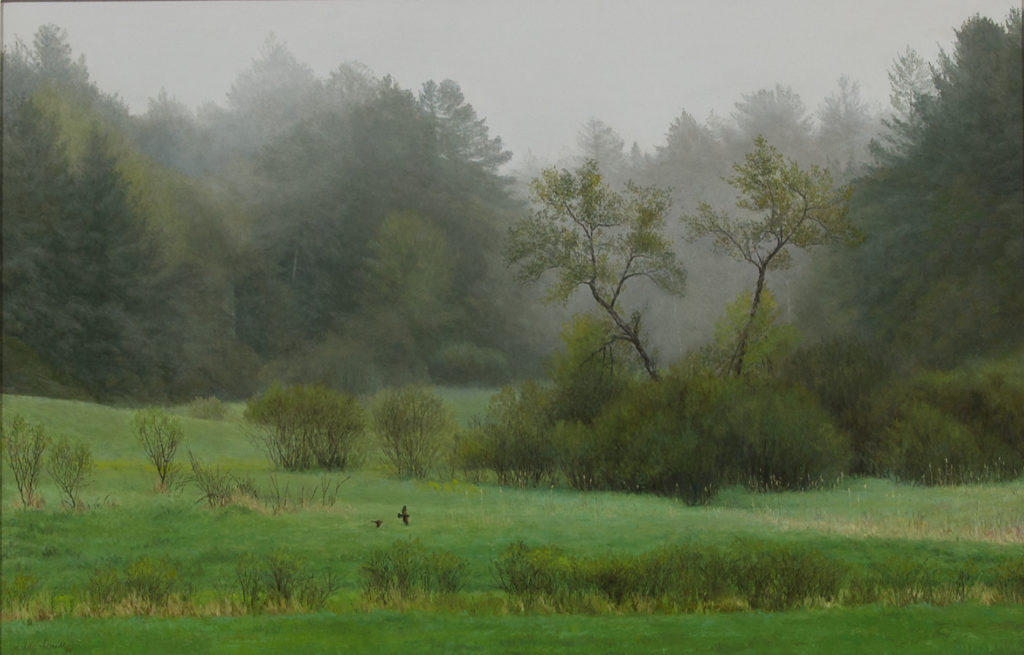 Early Morning Fog (Blackbirds)
by Cindy House
$6,6752
Pastel on paper, 17″ x 23″, 2014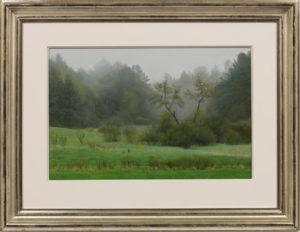 An early morning fog settling over a spring landscape harmonized the many and varied greens of the new vegetation with that of the ever-present green of the conifers.

The life of the Red-winged Blackbirds was another story.  Males vied with one another for the best territories and harmony was the last thing on their minds.
(Pricing includes frame selection from "Suggested Frames", shown below.)
Currently available for viewing.
Add To Collection