Buying a Fine Art Painting at Auctions:  Should I buy at Art Auctions?
You can find a good deal at a fine art auction on a painting, and you can also get burnt, so as they say "buyer beware". There are no guarantees buying from an auction house, so it's up to you to do your research on the artist and the painting for its condition. If you ask a question, the auction house must answer honestly to the best of their ability. They don't know everything about the piece, so in the end the risk is still on you, which is why the art can be lower in price. At an auction you're competing against other buyers like yourself, and dealers who want to buy paintings at a good price, and then turn around and sell it to buyers and art collectors like you. So the prices are normally lower than what you would pay at a gallery.
With deceased artist's paintings, fakes and copies can be abundant with certain artists due to their high demand, so the painting that looks like the find of the century, might be that find, or it might be a fake. Stick with reputable auction houses such as:
Sothebys
Christies
Bonhams
Grogan Auctions
Heritage Auctions
Doyal Auctions
Leslie Hindaman
Aspire Auctions
You'll stand the best chance of coming out on top, and getting a fair deal.
Fine Art Auctions have embraced the internet and you can bid for items online live as the auction is in progress. This is a great way to buy, as you can now have access to hundreds of thousands of items at your fingertips, but it can have its failings as well. While sitting at numerous auctions, I noticed a repeating occurrence:
The auctioneer would start the bidding for a painting at say $1,000, and no one would bid.
The auctioneer would then go down to $500 to see if anyone would start the bidding.
Still nothing?
Suddenly an online bid would hit for $3,000, and would win the bidding.
That bidder could have won the bid for $500, and saved $2,500 if he or she was in attendance or on the phone. When you're bidding on-line you can't feel the pulse of the bidding, which is important to being successful at auction buying. This is not the norm, as I see it probably once or twice per auction, but it is something to be aware of.
You also have to be cautious of what you see and read on the computer, as you're basically buying sight unseen. Yes, there are photos and text describing the painting, but it's amazing what lighting and a camera can do to make a painting appear much better than it actually is….please be careful.
---
Art Advisors
We're here to answer your questions.
Chat with an available consultant, or set a time for your personal consultant to contact you.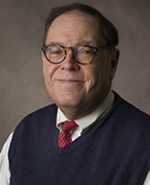 Bill Everett
Bill Everett has bachelor and master's degrees in liberal arts and is certified in retail management with additional training. He's pursued his lifetime avocation of collecting and exploring art, and combined with his retail skills, began his career in art gallery management over a decade ago. The galleries he's founded and directed, including his ten-year tenure at the historical Guild of Boston Artists focused on contemporary realism and featured the extraordinary work of New England artists.
See more advisors here, at FAC Art Advisors