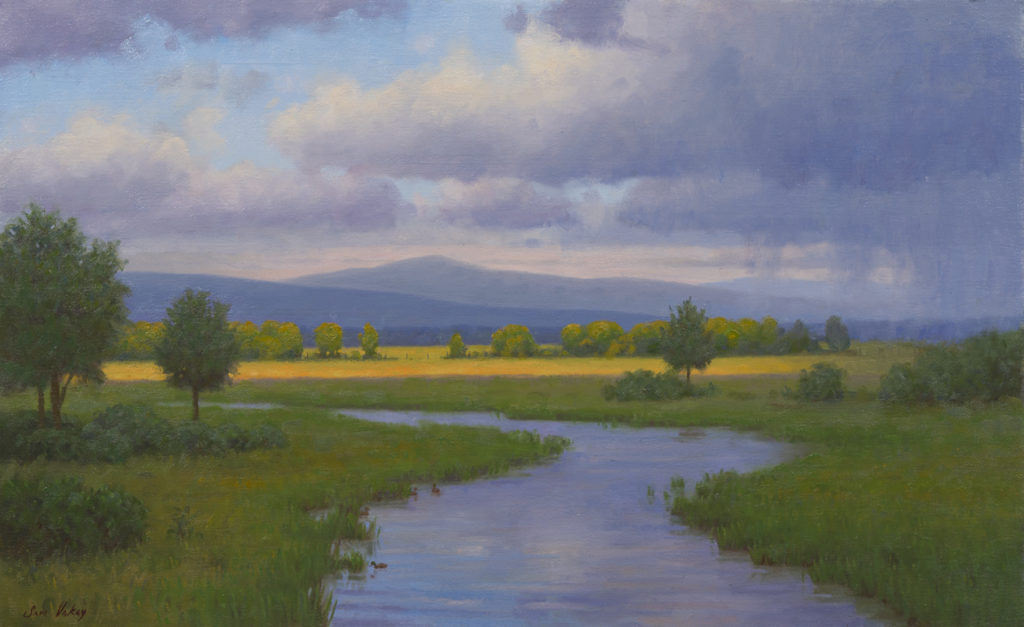 Summer Shower In The Valley
by Sam Vokey
$7,0003
16″ x 26″, Oil on Canvas (2016)
This past summer was very dry, but I did one trip up to the foothills in July and the grass was still green – especially close to the water source in this field. As I painted I noticed that the greens became more brown and gold even a few yards from the water.

The rain clouds coming down the valley were welcome to a thirsty nature and the ducks splashed about happily.
Currently available for viewing.
Add To Collection