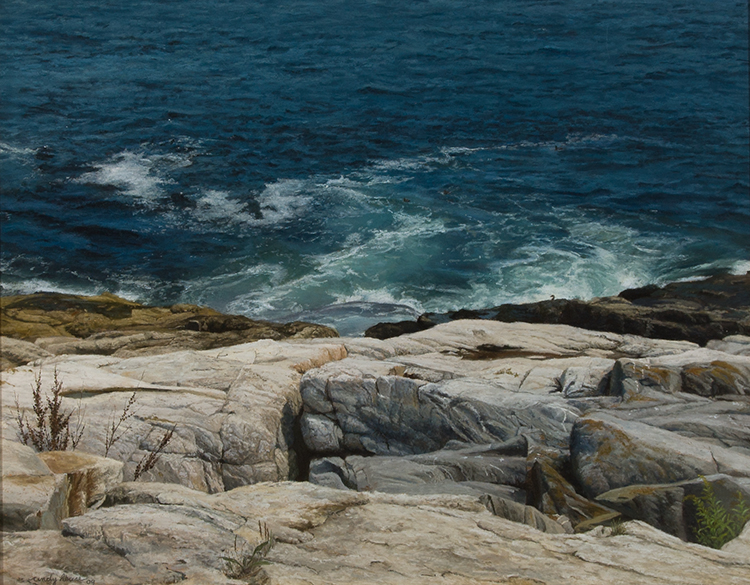 Star Island
by Cindy House
$6,3751
Pastel on paper, 16″ x 19″, 2009
Years ago, I viewed an exhibition of Childe Hassam's work of Celia Thaxter's Gardens and the Isle of Shoals, a group of rocky islands off the coast of Maine and NH which helped change the direction of my career.  I was so taken with his painting of the rocks and waters that I knew my new work would soon be heading on a course that included the landscape as well as the birds.

Since first seeing Childe Hassam work at that show, I have visited the Isle of Shoals many times and done many paintings of Celia Thaxter's Garden and the rocks of Isles of Shoals.
(Pricing includes frame selection from "Suggested Frames", shown below.)
Currently available for viewing.
Add To Collection