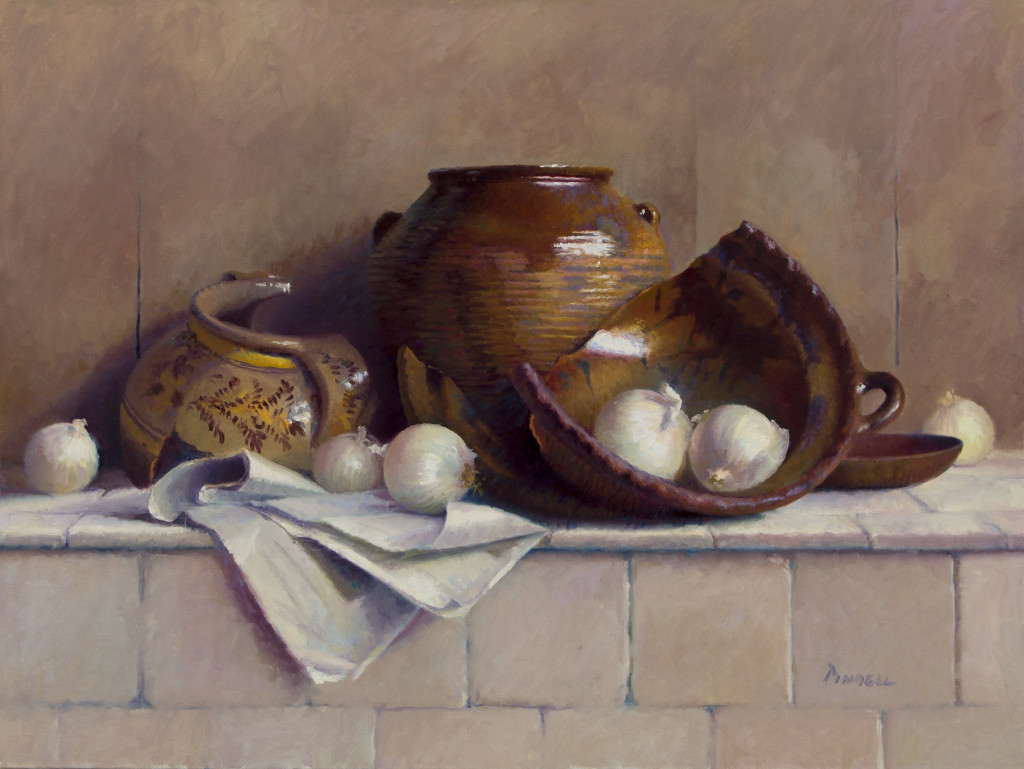 Shards and Pieces
SOLD5
Oil on linen canvas, 30″ x 40″, 2012
This painting was one of three, using the pottery I brought back from Mexico.  My carpenter accidentally broke the most beautiful pot, and I later broke the large pot with the pie crust edge.

At the time, broken things seemed reflective of my state of mind – so I painted.

I think the result in all three paintings is calm and stately, which perhaps speaks of the journey necessary from pain to stability.  Perhaps.

Or maybe the strong sculptural elements of these pots just simply could not be denied.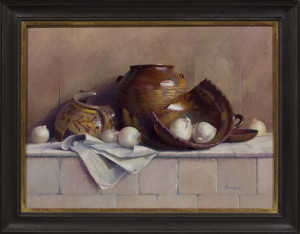 (Pricing includes frame selection within "Suggested Frames", shown below.)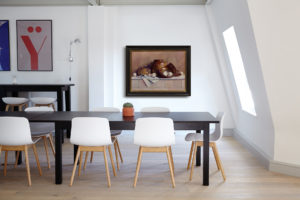 Add To Collection