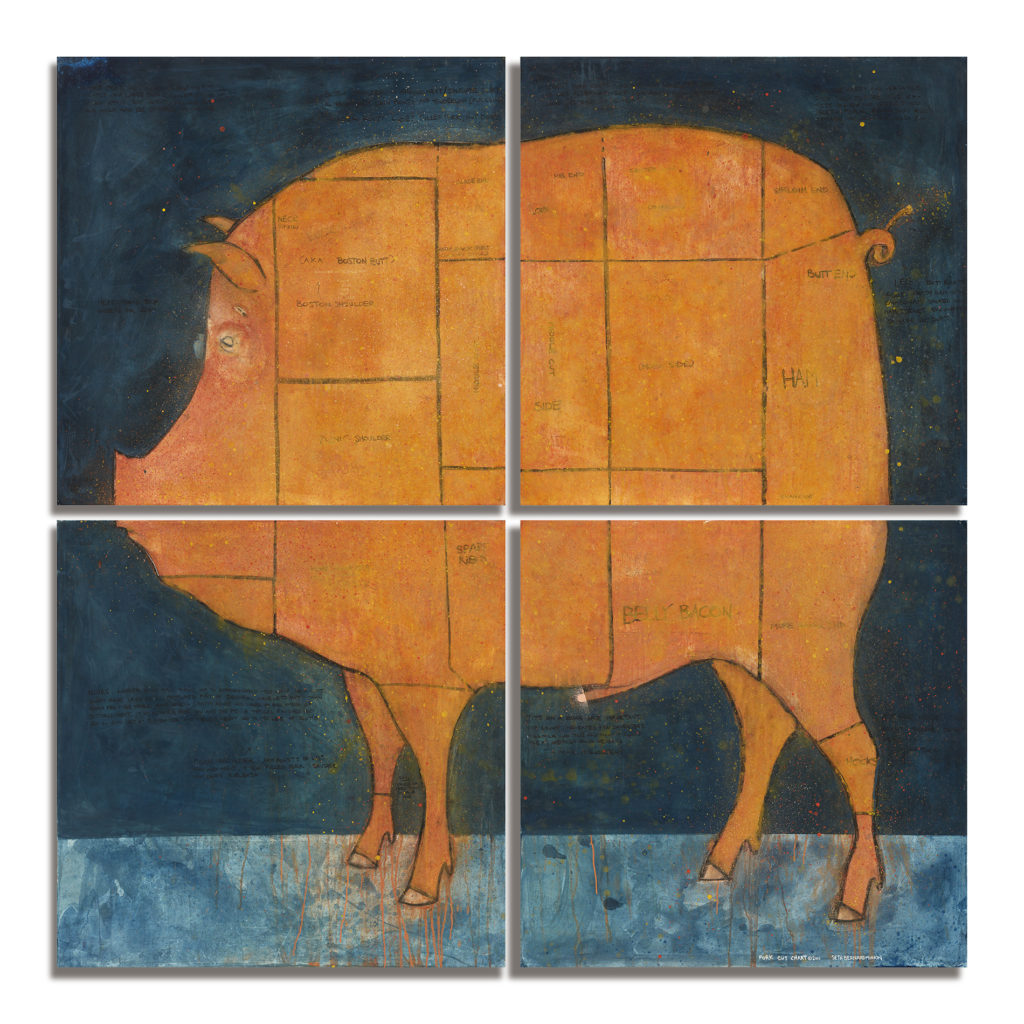 Pork Cut Butcher Chart
$38,5005
Oil and Charcoal on canvas.  Each panel: 36″ x 36″ (4 Panels, Sold as a set)
This piece is unique from most of my other works in the sense that it was intentionally created to be installed in a variety of ways.

Originally exhibited in a show entitled, "Parts of A Whole", in which all the pieces shown were on multiple canvases that assembled to create huge images, this butcher chart echoes the very nature of the whimsically portioned subject itself.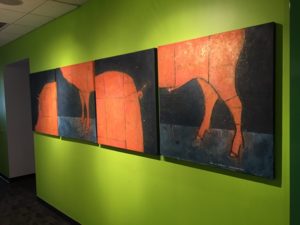 Currently available for viewing.
Add To Collection