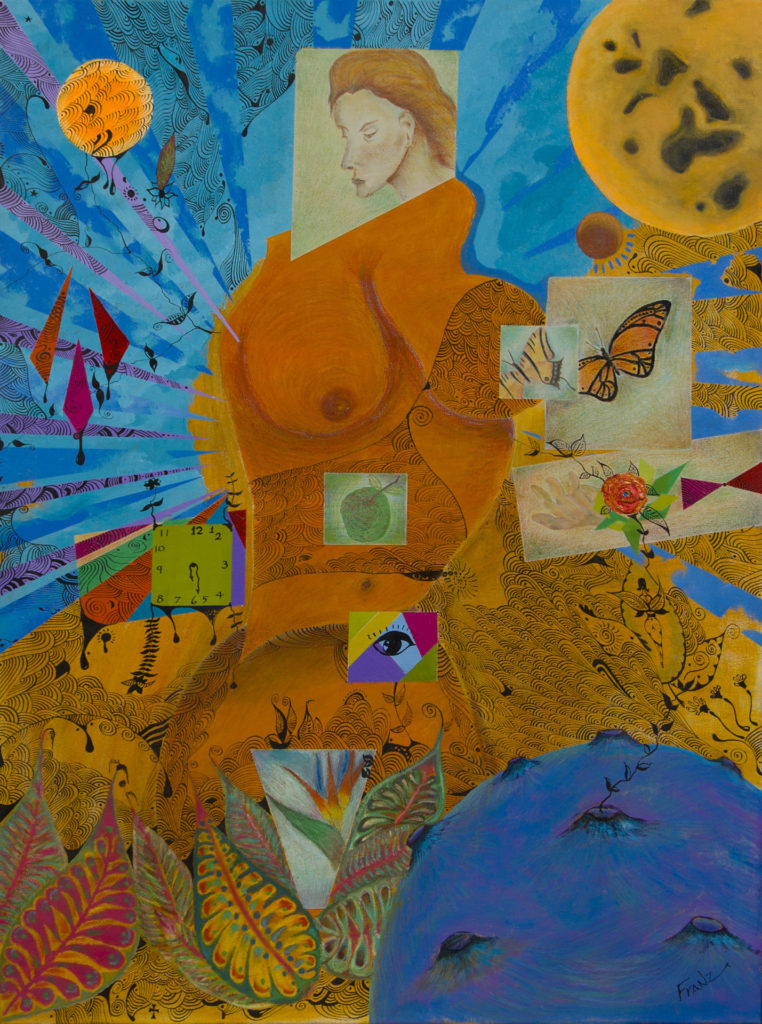 Paradise
by Franz Fox
$15,0004
48″ x 36″, Mixed Media (2016)
This painting incorporates the elements of paradise with the figure of a female body as the painting's anchor.

The clock with the melted hands designates the insignificance of time.  The Bird of Paradise flower and butterflies represent beauty and freedom of flight.  The hand holding the flower represents the ability to capture the beauty of paradise.  The vine that is continuous in painting represents the element of nature and refers to the Garden of Eden.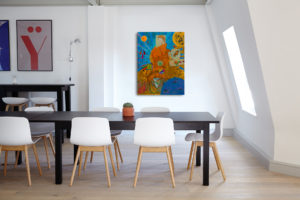 Currently available for viewing.
Add To Collection