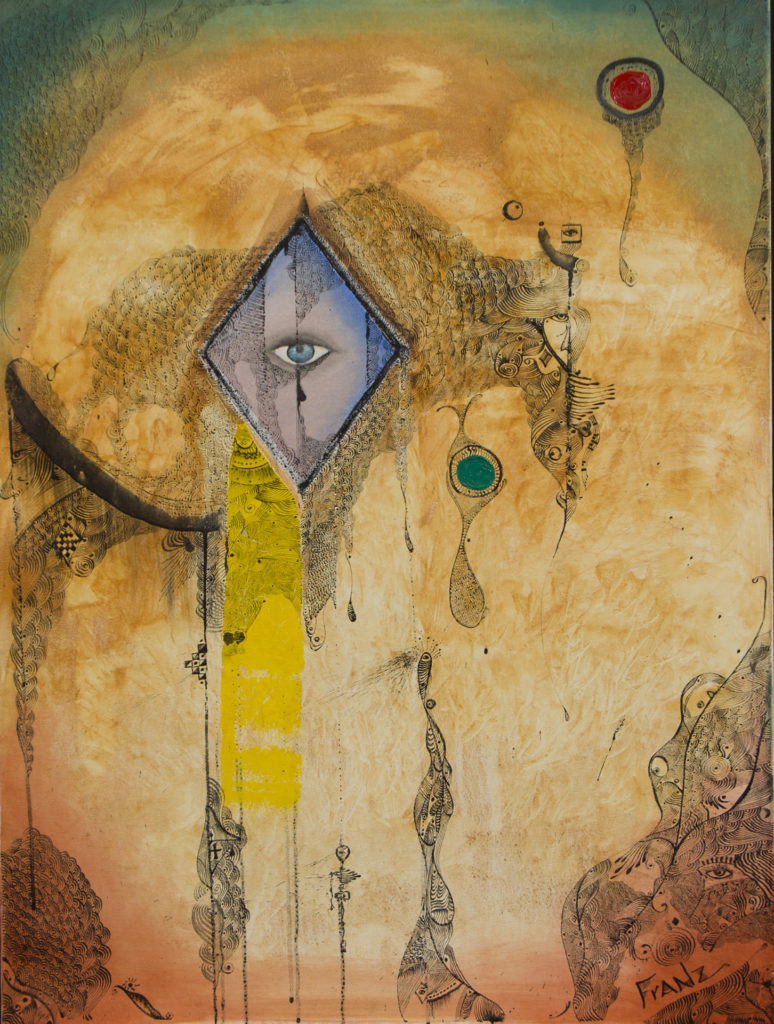 Ojo
by Franz Fox
$10,0004
30″ x 40″, Mixed Media (2012)
Ojo, (meaning "eye" in Spanish), is a mixed media painting depicting a large central eye in the center of the canvas.  The eye is a symbol of my new vision of translating my thoughts onto canvas using paint and ink.

In this work you will see things associated with Spanish culture, which is my mother's heritage.  Behind the eyes you will see an outline that resembles an Andalusian horse, its head will transform into a sailfish and the mane of the horse is the hair of a woman, as she is the rider.   At lower right you will see a figure of a woman in repose.  There are several more for the finding.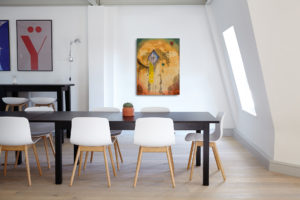 Currently available for viewing.
Add To Collection