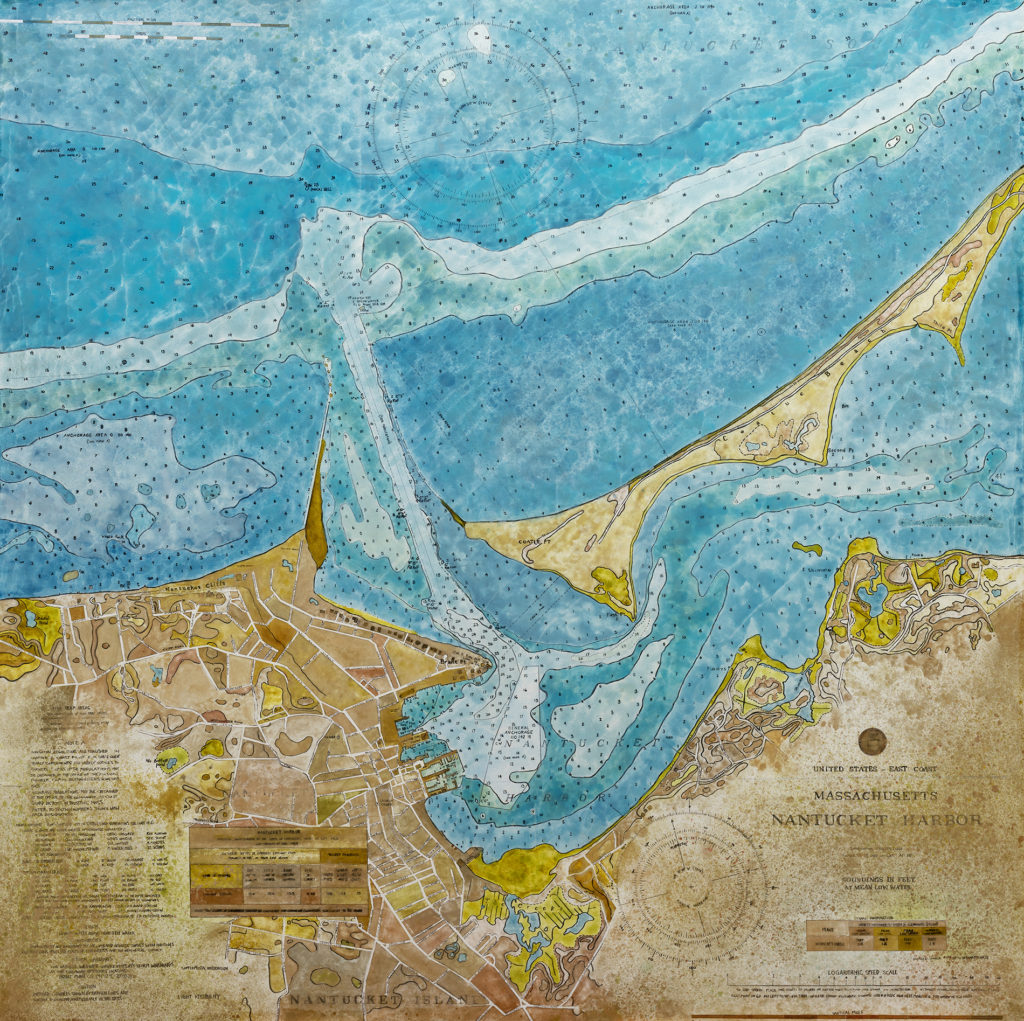 Nantucket Harbor Nautical Chart
$77,0005
Oil and Charcoal on canvas, 72″ x 72″
My love of all things nautical, my ongoing fascination with maps, and my many trips to the island over the years all played a role in inspiring this piece. This large scale masterpiece is a wonderful combination of the previous city maps I have created, and some of the looser, more fluid abstract maps from my masters thesis exhibition nearly 20 years ago.

The lead in the channel markers twinkles in the light just like the eyes in my sardines works. I've implemented the same lead embossing technique to create a highly reflective, metallic feel that shimmers as you pass the image. The palette of golds in the land areas soaks up the light differently, providing a nice contrast and balance to the composition. I chose to work from two vintage charts circa 1970 and 1971 because the newer charts felt too refined. As was the case with the 19th century New York and Boston maps I carefully selected to work with, I was drawn to this particular vintages' great character and subtle inaccuracies; qualities that lend themselves extremely well as subjects for paintings.
(Pricing includes frame selection within "Suggested Frames", shown below.)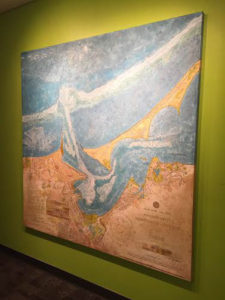 Currently available for viewing.
Add To Collection