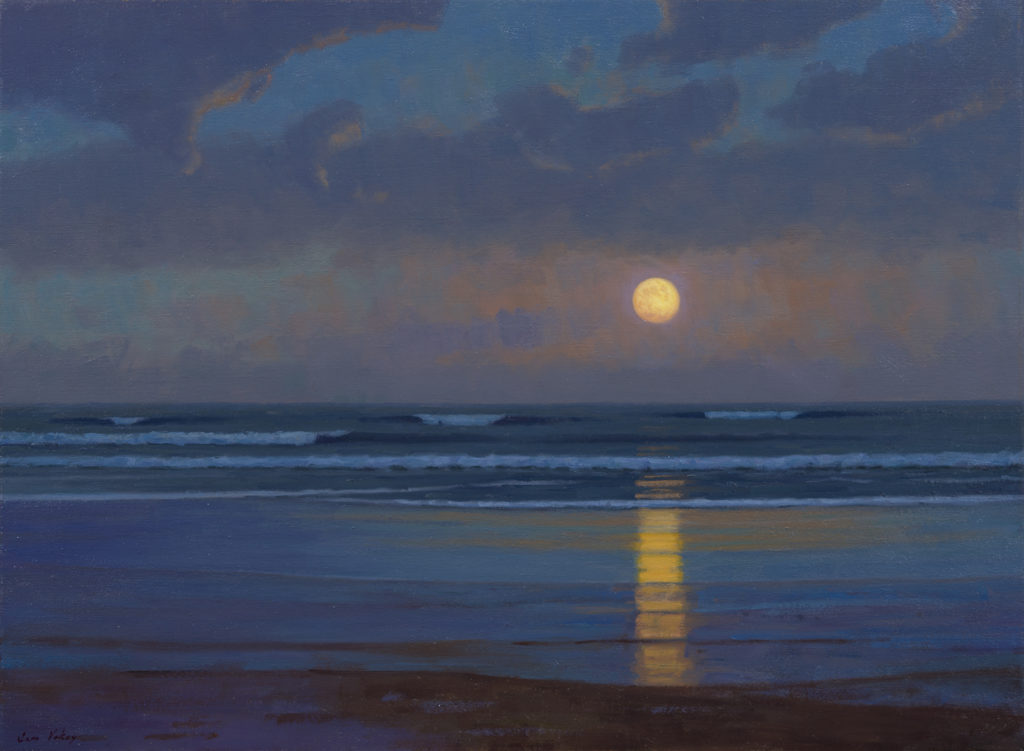 Moonrise at the Beach
by Sam Vokey
3
22″ x 30″  Oil on Canvas (2016)
When I see our moon rise over the sea I think about how it is being lit by our sun and that it controls the tidal pull of our oceans and I am amazed.

It is a worthy subject and I am drawn to it again and again.
Available exclusively through The Guild of Boston Artists.
Add To Collection