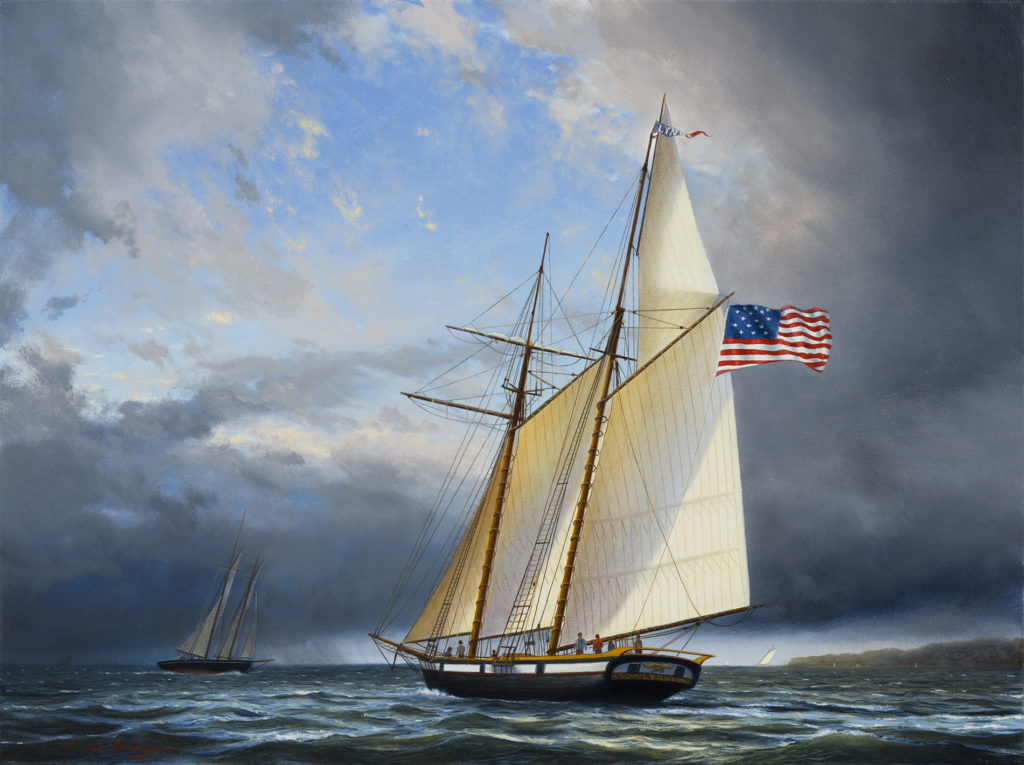 Lynx
$8900
Oil on canvas, 18″ x 24″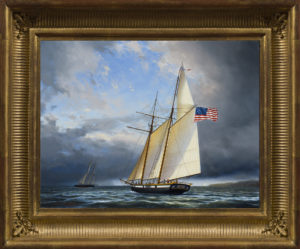 Lynx is a reproduction square tops'l schooner built in 2001 and sailing out of Nantucket from July to October. The original ship was built in 1812 in Baltimore Maryland and used as a privateer to fight the British in the War of 1812.
(Pricing includes frame selection from "Suggested Frames", shown below.)
Currently available for viewing.
Add To Collection