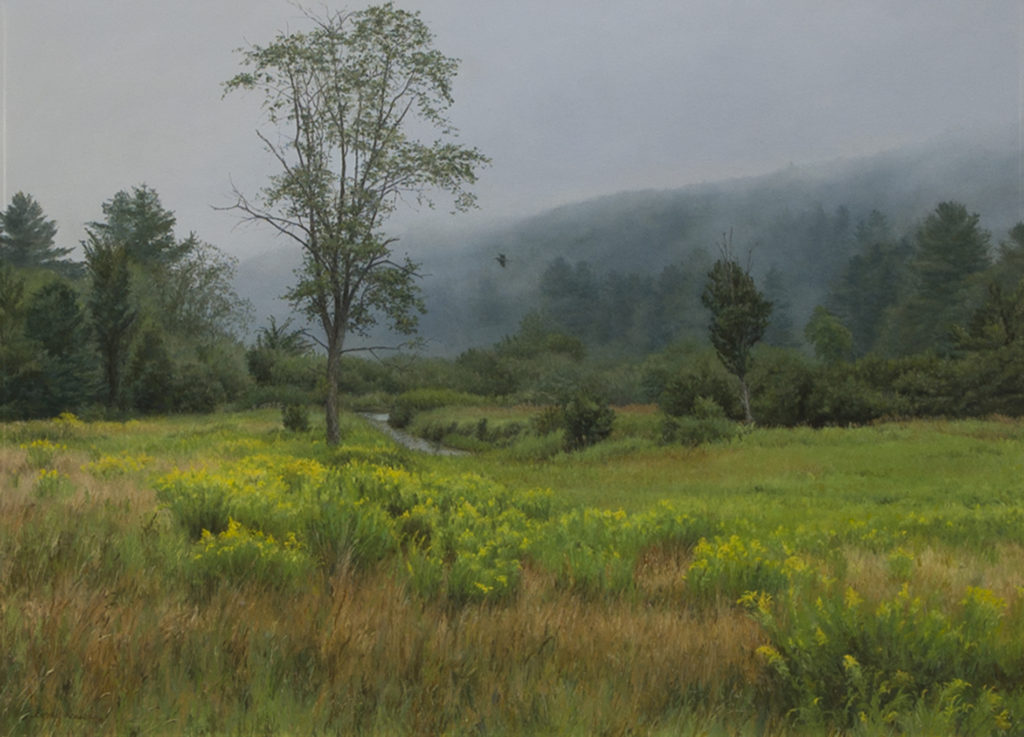 Lone Elm
by Cindy House
$6,1503
Pastel on paper, 15″ x 21″, 2015
One summer, the goldenrods in a field near my home were especially abundant.  It quickly became my favorite spot to paint.  The hills and stream converged on the lone elm tree providing a focal point for many a composition.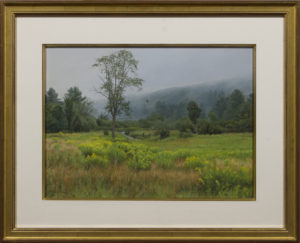 (Pricing includes frame selection from "Suggested Frames", shown below.)
Currently available for viewing.
Add To Collection