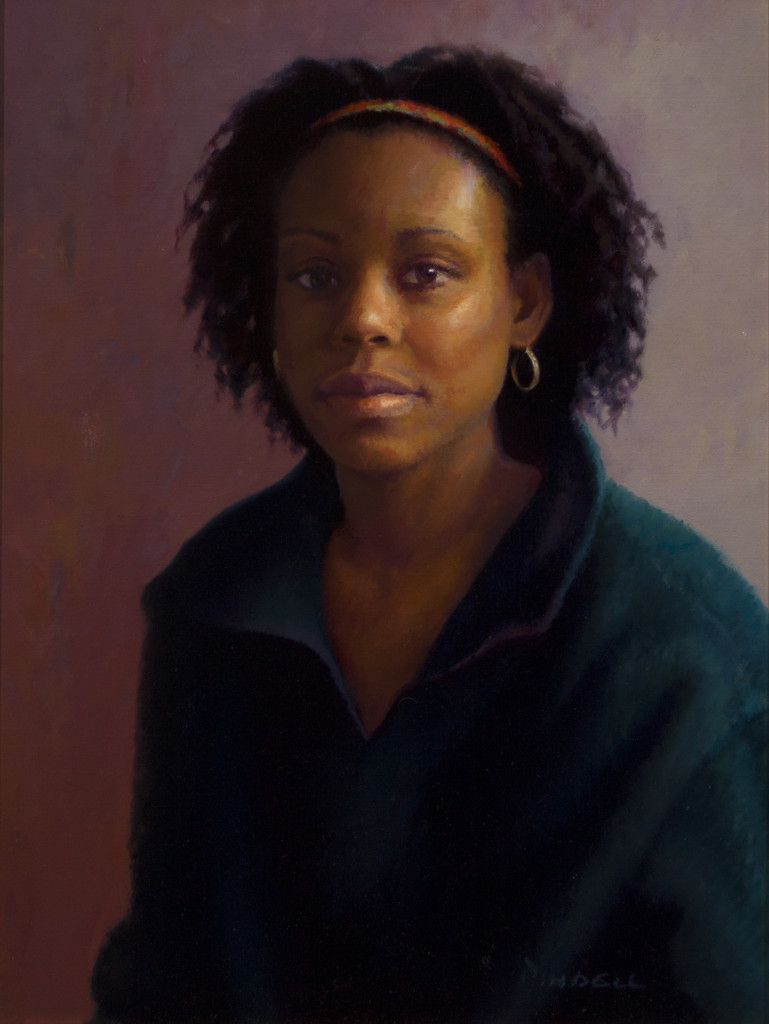 Kai
$6,4002
Oil on linen, 18″ x 24″, 2015
A remarkable example of Pindell's heavily Impressionistic style, "Kai" is a deeply personal work, informed by Master works such as Rembrandt's "Self Portrait with Beret and Gold Chain". Pindell's treatment of a favorite model is among her most moving, and sensitive works.
"Kai came to Nantucket from Trinidad while still in her teens. Her plan was to live with her aunt and save enough money to go to medical school in England.  On her off days from her job in Nantucket Bank, she modeled for me.

We made two charcoal drawings and a large portrait called "Rembrandt's Gold Chain", in which I painted the image of the painting in a large glossy book, which sat open on her lap, thus publishing myself importantly.  This is the cropped version of the painting."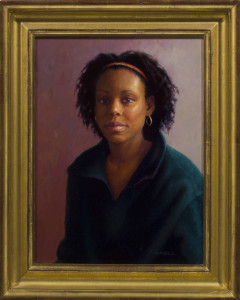 (Pricing includes frame selection from "Suggested Frames", shown below.)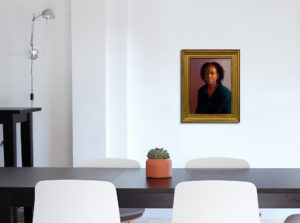 Currently available for viewing.
Add To Collection