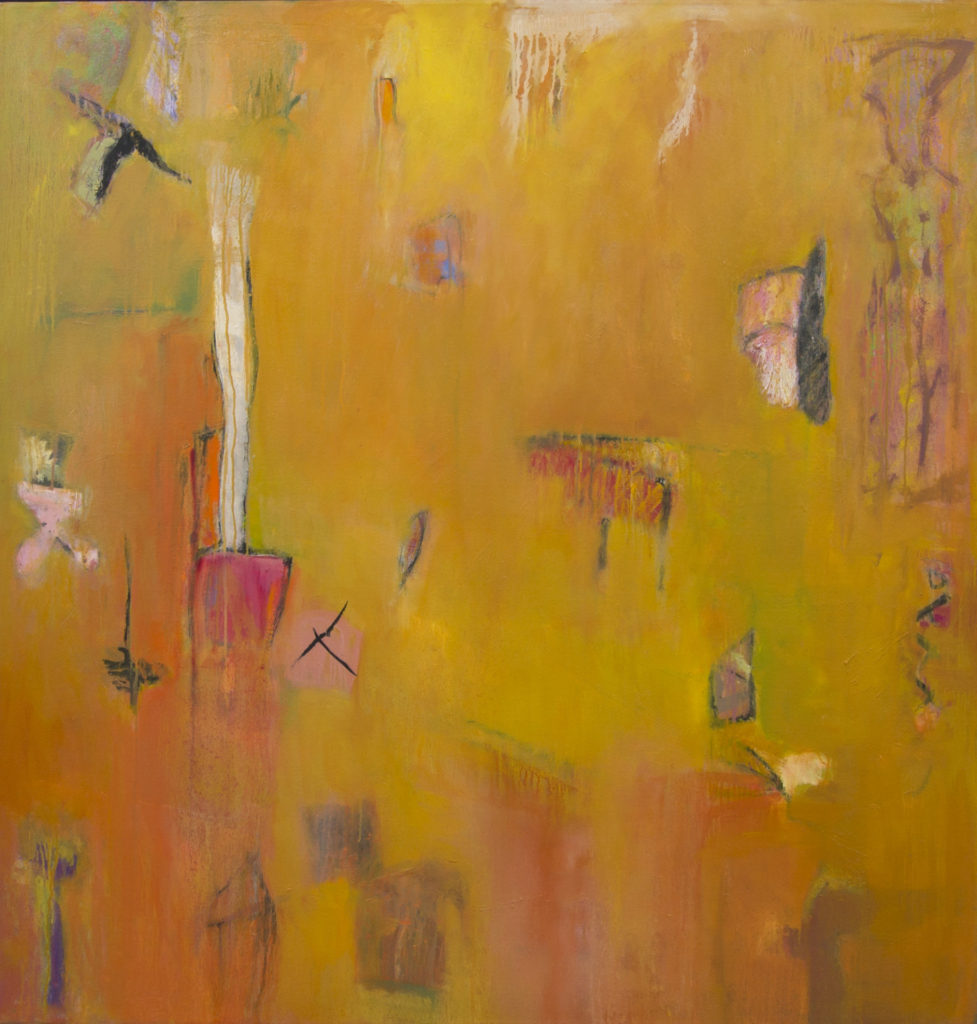 In the Park
$15,0005
Oil on Canvas, 56″ x 52″ (2006)
Everything I create comes through my imagination. I seize the power within to create the unseen forces as well as the natural forces. Abstraction is a world where I can thrive as an artist because of the endless forms I am able to invent along the way and through my process.

…The Park is a place or space were I walk daily and is located in Central Park, The Hudson River Park, and Madison Square Park. Here is where I seek peace of mind, draw trees, and listen to the sound of birds, and the chattering of people strolling by, movement of wind through trees, falling or rustling leaves, lakes' reflections and light filtering through every open space: all grist for the mill in my work.

In this painting I used different ochers to paint and glaze over a long period of time to achieve depth.

I hope the viewer will walk with me through my painting.
Currently available for viewing.
Add To Collection