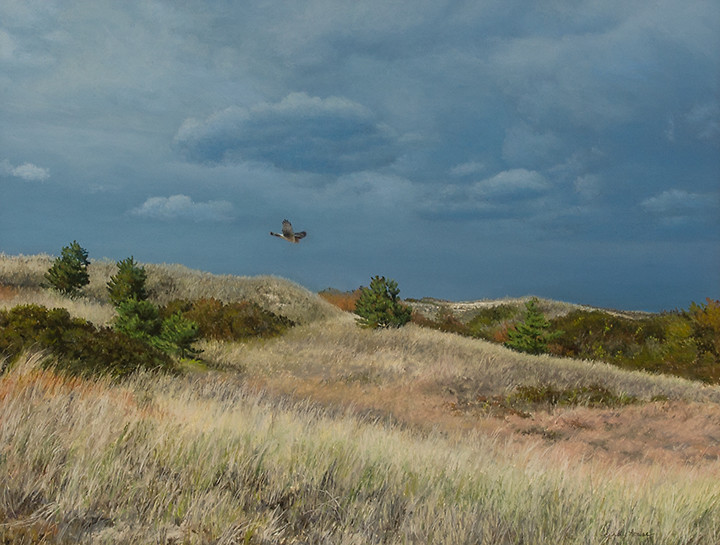 Harrier over Dunes
by Cindy House
$6,9002
Pastel on paper, 17″ x 22″, 2014
One of my favorite birds of prey is the Northern Harrier.  Whether it is flying over a field in Vermont or along the dunes on the coast, its sailing flight in a never-ending search for food, is a joy to watch.
(Pricing includes frame selection from "Suggested Frames", shown below.)
Currently available for viewing.
Add To Collection