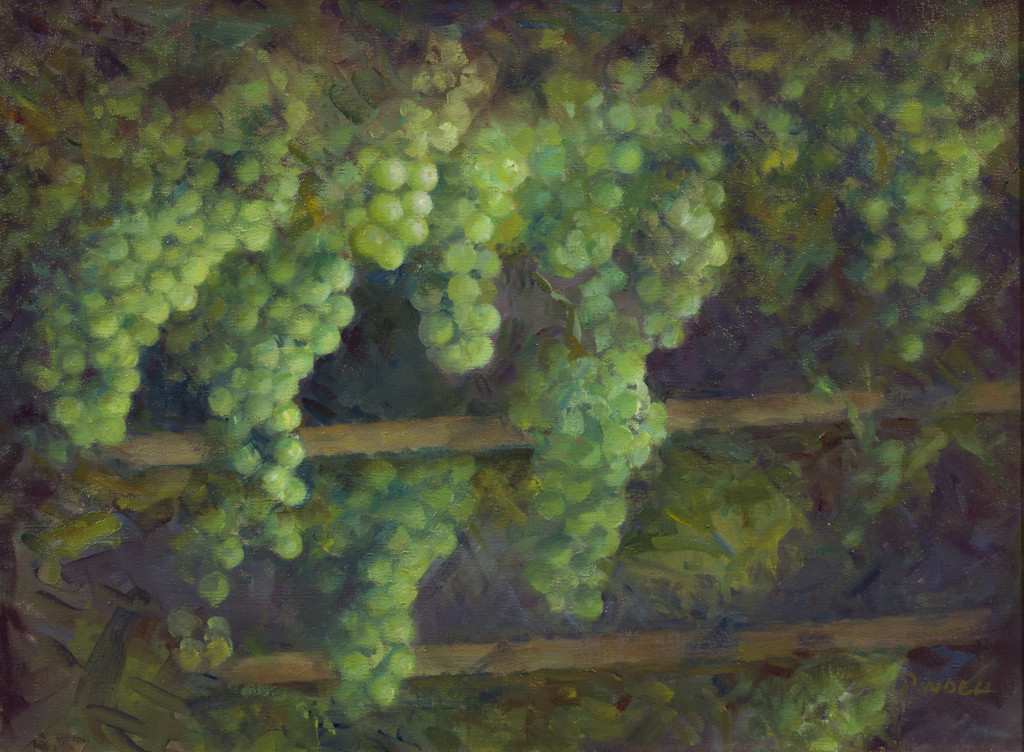 Grape Arbor
$6,900 2
Oil on linen, 18″ x 24″, 2013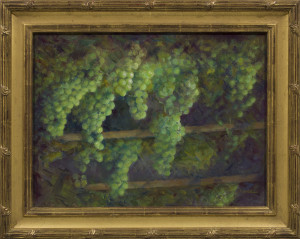 I have mentioned my peach trees on Nantucket, but not my flower gardens or my grape arbor.  My flower pictures, through the years I lived there, were mostly made from my garden – lilies, flox, iris, hydrangeas, though I inherited the beautiful roses when I bought the place.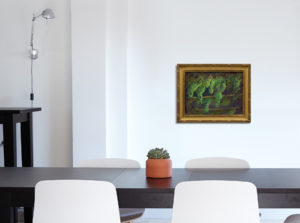 The grape arbor was lush and too abundant, so I often took my surplus to Moors End Farm  across the road. I suspended a baby swing under the arbor and spent hours pushing my grand children in that dappled and fragrant space…  pretty idyllic until September, when visiting bees took over the arbor.

I picture this painting on the wall behind a tasting counter in a vineyard somewhere!
(Pricing includes frame selection from "Suggested Frames", shown below.)
Add To Collection