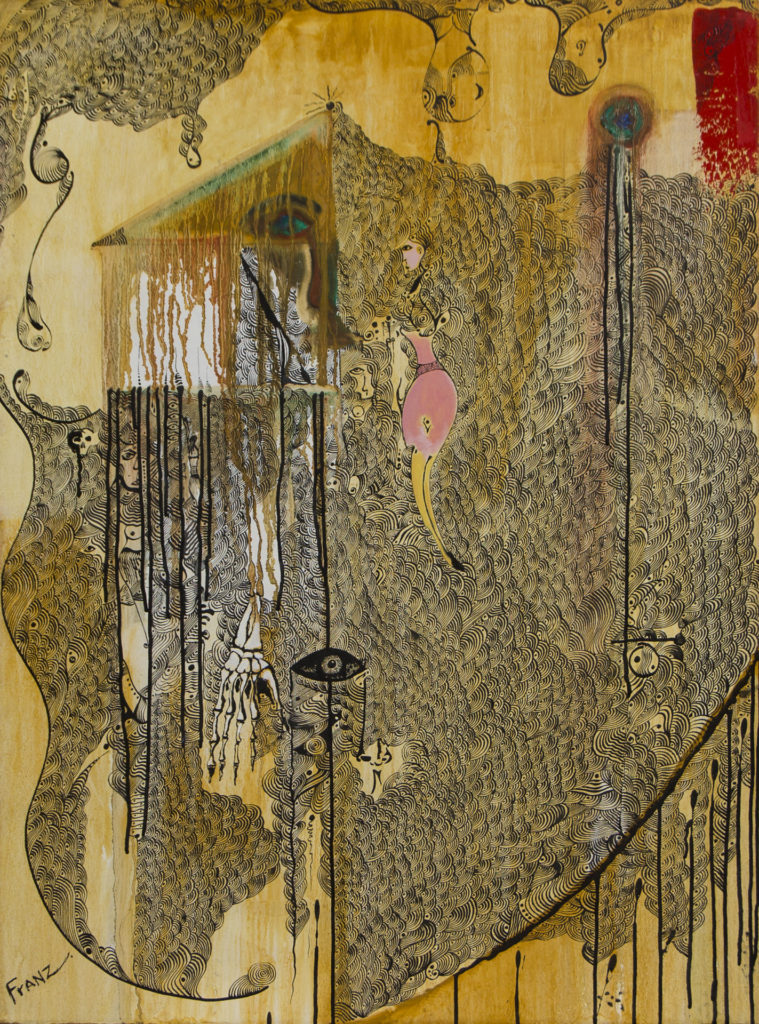 Fracture
by Franz Fox
$10,0004
30″ x 40″, Mixed Media (2012)
This work is a fracturous painting depicting different figures, again using an eye, which represent the artist's vision.  Figures are combined and transform.

In the center of the canvas a woman in pink is seen, but upon closer inspection she takes on the form of a flamingo.  Lower center of the canvas you will see a black eye.  If you view the outer perimeter of the canvas, you will see the shape of a rhino.

The name of Franz's birthplace, Cuba, is hidden among the inkwork as well.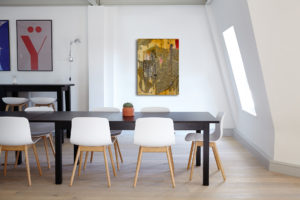 Currently available for viewing.
Add To Collection