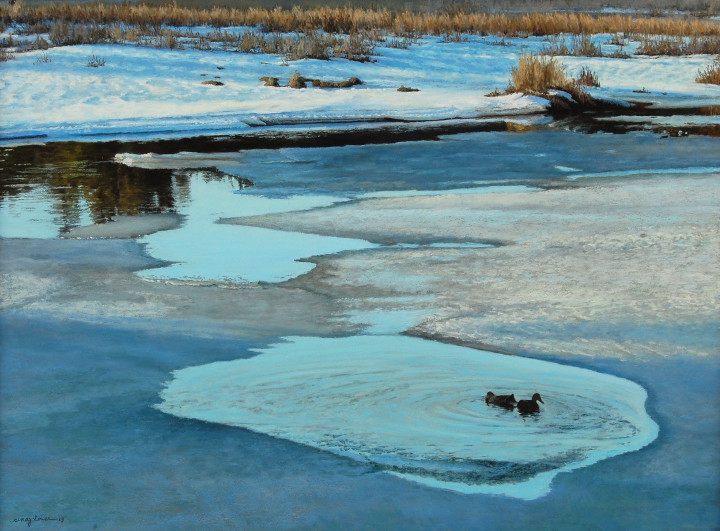 Evening Light
by Cindy House
$6,9002
Pastel on paper, 18″ x 23″, 2013
There were several aspects of this scene that were particularly challenging to depict:  Low light skimming across the snow, the melting ice together with the accompanying shadows.  I was pleased, and relieved, when it all finally came together.
(Pricing includes frame selection from "Suggested Frames", shown below.)
Currently available for viewing.
Add To Collection