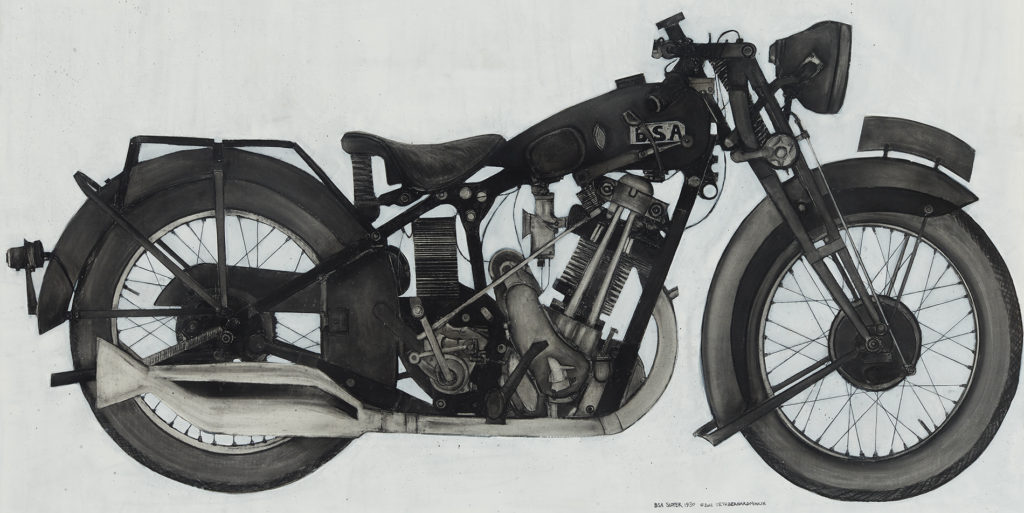 BSA Motorcycle
$20,3005
Oil and Charcoal on canvas, 36″ x 60″
Another example from my 6 painting vintage motorcycle series from 2012. After having worked on a handful of classic motorcycle paintings like this BSA for months on end, I have gained a profound appreciation for the dedication, hard work, and integrity of these magnificent subjects' original creators.

The engineering and hard work in building any piece of machinery can be complex and, during this era, these bikes were really just coming into their own. In that respect, their makers were trailblazers and their decisions based on both experimentation, a lot like art. 
(Pricing includes frame selection within "Suggested Frames", shown below.)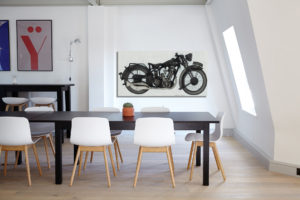 Currently available for viewing.
Add To Collection