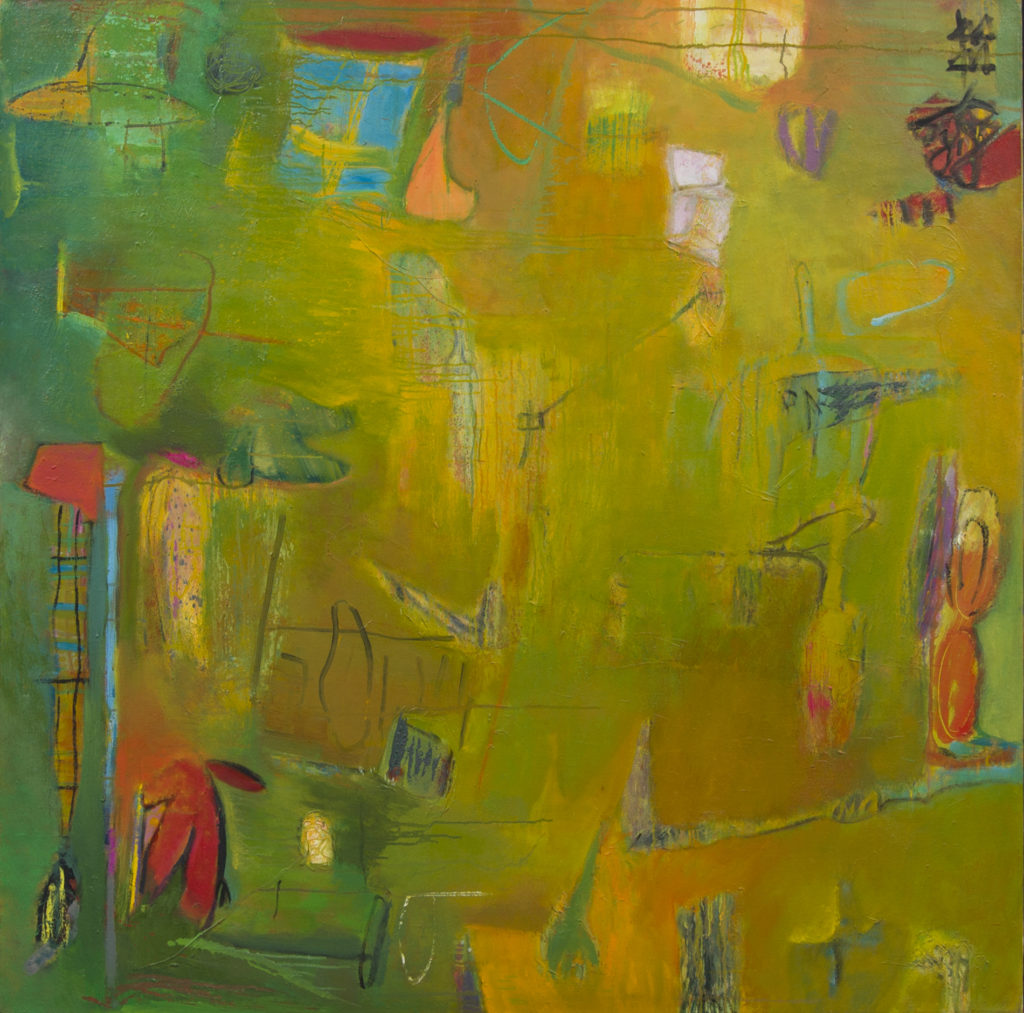 Blue Window
$15,0005
Oil on Canvas, 52″ x 56″ (2000)
My experience of seeing life through my window and the Hudson River is always thrilling.

Every year the newly planted trees grow taller partially cutting away at my view of water. Blue Window is the experience of feeling and seeing transformation of weather and seasons, growth of vegetation, movement of the tides, and changes in the time of day as well as moonlight, and extraordinary sunsets.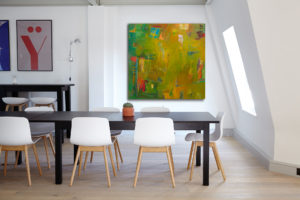 Currently available for viewing.
Add To Collection