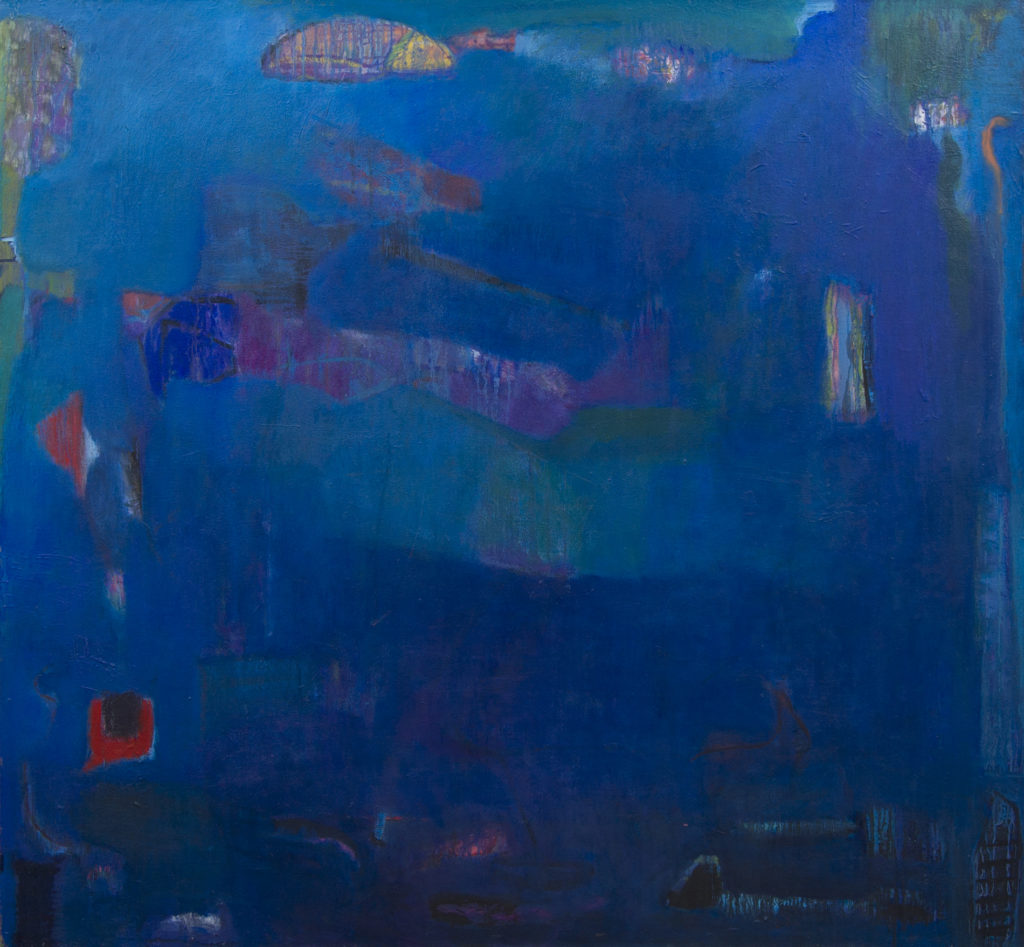 Blue Ocean
$15,0005
Oil on Canvas, 52″ x 56″ (2006)
My second home is the ocean!

I've been swimming in the Atlantic since three years of age in the Rockaways and Brighten Beach. I am used to the gray-green waters there.

After visiting Miami and swimming in the ocean, I had a strange experience with my perception of color. Not even the colors of the Carribean could compare to the colors I saw that day. This time the water's palette felt alien to me.

I stared a long time at the angle of the light as I became covered with waves of deep cobalt, indigo, ultramarine, purples,and yellow greens. Beautiful fish were also swimming there, and created a perfect harmony and composition that remained a concrete part of my memory. When I returned to my studio, I painted Blue Ocean and the water's exquisite palette of colors.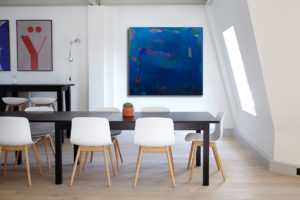 Currently available for viewing.
Add To Collection