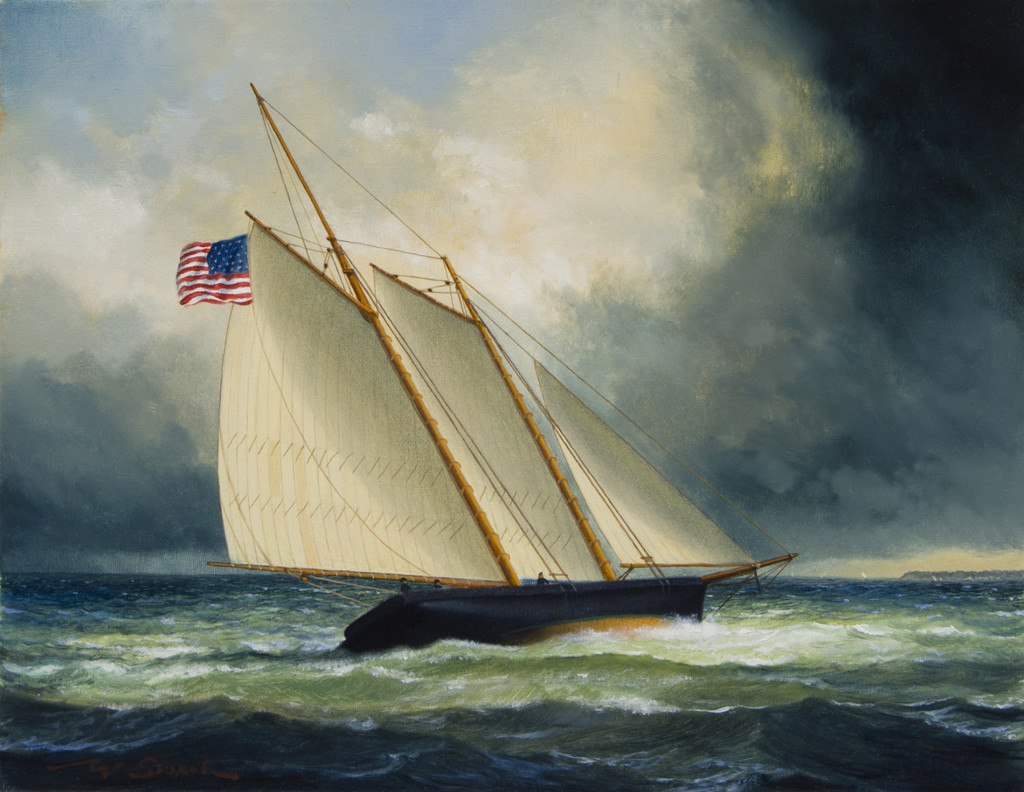 America
NFS1
11″ x 14″, Oil on Canvas (2016)
The yacht "America" was a 19th century schooner designed by George and James Steers. She was one of the fastest schooners of her day, and in 1851 was the first winner of the Americas Cup sailing trophy.

I based this painting on an antique 19th century ship model from my collection.  My recent work is influenced by both J.M.W. Turner and J. E. Buttersworth – reflected in the painting "America".
(Pricing includes frame selection from "Suggested Frames", shown below.)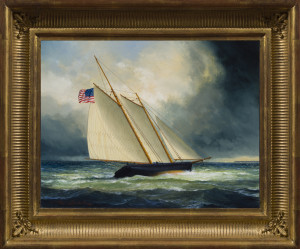 Currently available for viewing.
Add To Collection