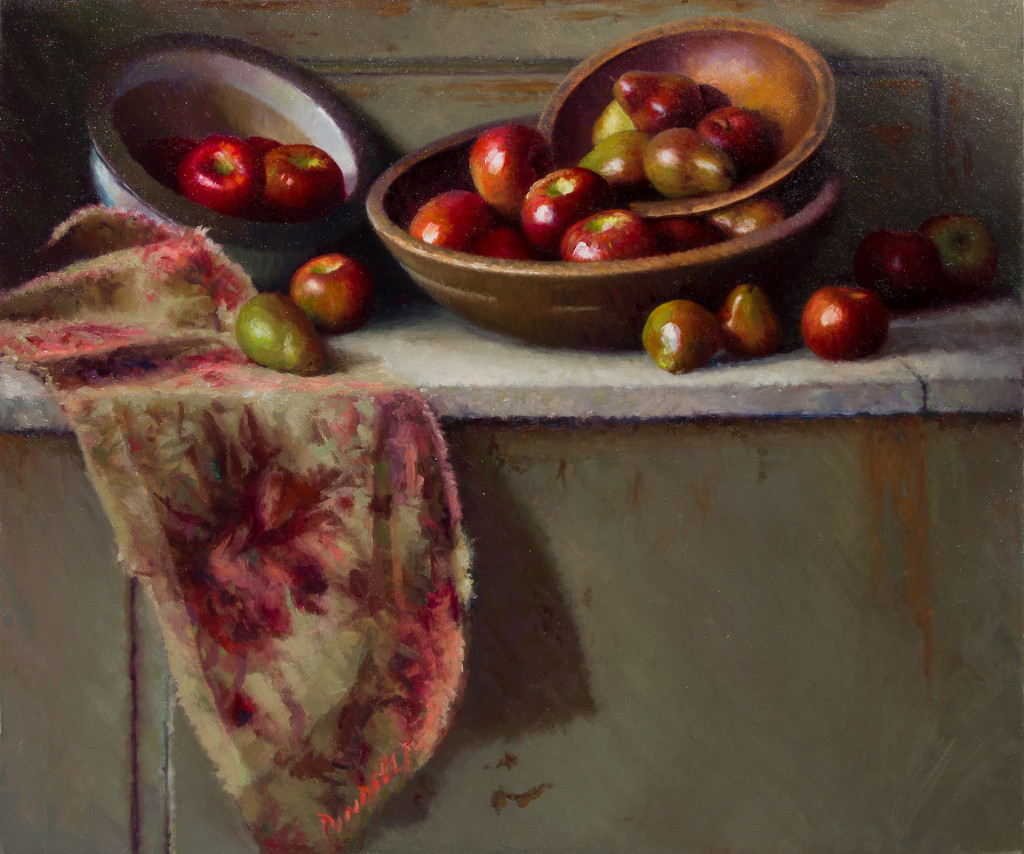 Abundance
$18,000 4
Oil on linen canvas, 30″ x 36″ 2013
For centuries, artists have used the cornucopia to celebrate a plentiful autumn harvest.

I chose an image of abundance that resembles my kitchen after I harvested my gorgeous peach trees and before I redistributed the fruit.  Celebrating an abundant autumn harvest is universal, fun and joyous.

I chose the high horizon line to lend importance to my worthy subject.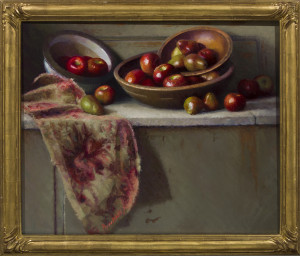 (Pricing includes frame selection within "Suggested Frames", shown below.)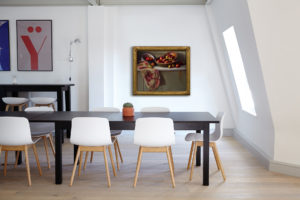 Add To Collection