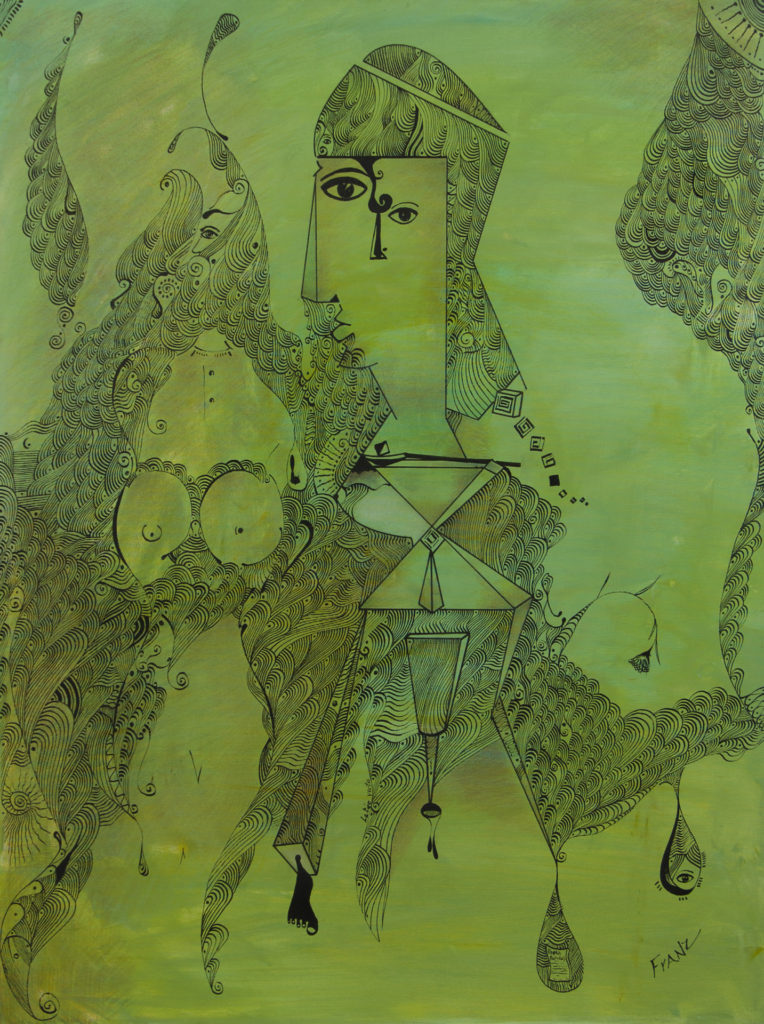 Absinthe of Malice
by Franz Fox
$15,0004
48″ x 36″. Mixed Media (2016)
This painting symbolizes the folklore associated with the drinking of Absinthe, a powerful liquor made from botanical extracts, that was once purported to be a hallucinogen.  Also known as the Green Fairy, the color of the painting is based on the classic color of the liquor.

Wormwood belongs to the genus Artemisia, named for the goddess Artemis.  The spoon, sugar cube, and glass, the wormwood flower, and Ebert's Formulary are also depicted.
(Pricing includes frame selection from "Suggested Frames", shown below.)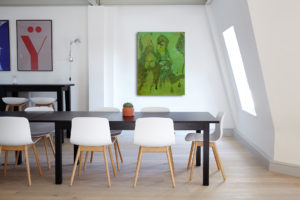 Currently available for viewing.
Add To Collection