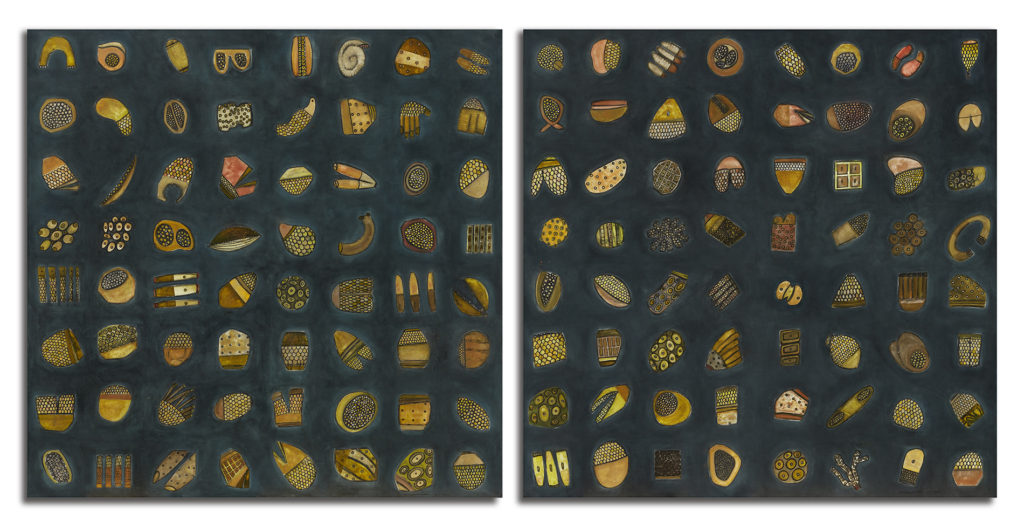 64.1 and 64.2
$49,0005
Oil and Charcoal on canvas. Each panel: 48″ x 48″ (2 Panels, Sold as a set)
This creation has the feel of a condensed, elaborate set of jewelry boxes containing objects that are equal parts oddly recognizable and other-worldly. Packed with detail and adorned with a saturated array of gold tones, 64.1 and 64.2 are the culmination of a broad range of projects, both abstract and representational.

The organization of the objects recalls the structure of previous works like The Bento Box and The Tackle Box, however, in this case, the contents are intentionally vague. This artwork combines the whimsical feel of caricature with bold, sophisticated, painterly techniques that demand each object, cartoonish or otherwise, get its due respect and attention.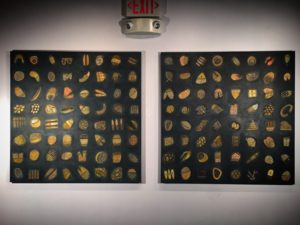 Currently available for viewing.
Add To Collection