Artist Profile: Franz Fox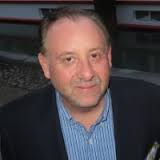 Franz Fox was born on the island of Cuba, the son of a prominent Havana lawyer, under the Batista Regime.  After the Castro government came into power, several uprisings resulted in his father and family members being jailed for defiance of the communist government.  Soon thereafter, Fox's family migrated to the US, just before the Cuban missile crisis.
During his travels to England, France, Italy, Spain, and Holland, Franz perfected his art through his studies of landscape and architecture.  He studied painting in Paris, France and Malaga, Spain.  His formal education in architecture giving him a unique mastery of perspective and spatiality
Franz is currently represented by Viridian Artists Gallery in Chelsea, New York, and has shown his work in New York City since 2004.
Several of Franz's works will be in included in New York City based Steadfast Magazine Issue No.3, A Tribute to Cuba. Steadfast magazine a bi-annual publication dedicated in valuing and supporting the contemporary artist in modern society.  This issue debuts in Miami during Art Basel in December, 2016
Fox's painting Black and White was purchased by Tryba Architects for permanent placement at Aimco's property Park Towne Place, located in the Museum District of Philadelphia in 2015.
Over the years Franz has been represented by InLiquid and 3rd Street Gallery in Philadelphia, Six Summit Gallery, the 2nd Floor Gallery and the Harrisburg Art Association Gallery.
Franz was juried into membership with the Oil Painters of America in 2015.  He participated in the 2013 New York Art Expo and his work was featured in the October 2013 edition of American Art Collector magazine.  One of his paintings was included in New York City's First Street Gallery National Juried Exhibition in 2011.    He has participated in numerous other exhibitions and his paintings are collected across the United States and Europe.
My current focus is on a body of work that I have coined Neoplasticity.  Neoplasticity is in the movement of psychic automatism, which gives priority to the process, emphasizing impulse over premeditated composition.  This involves the introduction of a main figural element as subject matter and fine detail added with pen and ink, creating a sense of shadow and movement, with hidden figures and symbols, which are not always apparent on first glance. 

This genre requires several weeks of tedious pen and ink work using a variety of hand blown glass pens from Murano, Italy to traditional instruments with brass nibs. 

The painting titled Life and Death started with the blank canvas that was on my easel at the time of my first wife's sudden death.  I used this canvas to record my thoughts and capture life experiences following her death.  It begins with the priest in the lower right corner and ends with the same.  The priest who speaks upon death but also speaks upon your marriage and or new beginnings.  The dripping ink depicts chapters of my life.  The name of my first wife and daughter, a man's hardened face (me), a crossed out name representing a failed relationship, and then my current wife's name beside upside down female figure near the top right of the painting until you come full circle to the priest again.  The large eye is mine and the figures around it are my thoughts.   This painting took months to complete.
Some of these paintings involve more detail than others.  When viewers look at one of these paintings they are each initially drawn to a different element of the painting.  The longer you look, the more you will see.
See more of Fox's work here, on his website: Franz Fox Studios